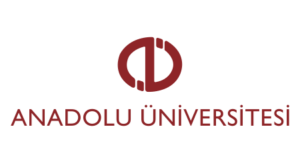 Established in 1958, Eskişehir Academy of Economics and Commercial Sciences forms the foundation of Anadolu University. Our institution, which was transformed into Anadolu University in 1982, took its place as a modern, dynamic and innovative university not only in our country but also among the world's largest universities. Located in the center of Eskişehir, which is characterized as a city of science, culture and youth at the same time, the campus consists of 12 faculties, 3 of which provide open and distance education, 3 schools, 1 of which is the State Conservatory, 3 Vocational Schools, 6 Institutes (4 graduate and postgraduate courses). doctorate level) and 24 Research Centers.
Anadolu University is a university that has achieved many firsts. At the beginning of these firsts is the success of implementing the distance education system. Today, the total number of students of the three faculties providing distance education is over 2 million. The success shown in the development of this system sets an example for many institutions in different countries.
Anadolu University works to prepare its students as the best of the future in creative and dynamic educational environments, with a wide range of teaching staff,
each trying to be the best in their field and sharing all their time with their students in its departments equipped with the latest technological facilities.
Anadolu University's safe and modern campuses have almost every facility required for a student. The central library, where it is possible to access more than 325,000 printed resources as well as many e-resources, serves students 24 hours a day, including holidays. In addition, hot soup/tea/coffee is offered to students free of charge between 12:00 and 01:00 at night in the library area. In the central library, which is spread over an area of 12,330 m2, students can work in environments suitable for their own working style. Students can easily watch cultural and artistic events in our cinema, theatre, concert and exhibition halls on campus. At the same time, students have the opportunity to participate in interviews and activities with artists, to do all kinds of sports in the semi-olympic swimming pool on the campus, in sports halls built at international standards, tennis courts and green fields, while making the most of their free time. Three meals a day (breakfast+lunch+dinner) are also offered by the university for students.
Our University, which we are proud of by following technological and scientific developments, raising individuals who will be effective in shaping the future, and focusing on lifelong learning, embraces the world.
İSPANYA – AİJU
AIJU is an Institute of Technology specializing in toys, children's products and entertainment located in the Alicante town of Ibi, based in Valencia (Spain).
AIJU's aim is to optimize the process of creating and developing products for children, from idea to market. With over 30 years of experience, he has advised hundreds of companies (small, large and multinational) on thousands of products to ensure their success.
AIJU offers you a wide range of technological services aimed at improving the quality and commercial competitiveness of its products. And adapting these products to the always in force legal, technological and market requirements in the areas of child and product safety, technological consulting, testing, product design and development, prototyping, improvement in industrial processes, adaptation of products to the market, inter alia information about the child consumer, psycho- pedagogical advice or training.
CRN VR Zone
ATA Software started its activities on 17.04.2018 under the name of CRN VR Zone.
CRN VR Zone, where virtual reality (VR) applications are prepared and VR applications and equipment are made available, expanded its working area in 2020 and started to serve in the fields of Web Site design, Android / IOS Applications, VR / AR Applications.